This summer a crew from Svensk Standard got invited to participate in the NOTCH09 festival in Beijing, China.
It is a two week long festival exhibiting  music, fashion, design and architecture from the Nordic countries as well as from China (NOrdic + CHina = NOTCH). We are participating in the part of the festival called Open Studio. It's a space on the top floor of one of the buildings used by the festival and conceived as mixing chamber for artists/designers/architect exhibiting at NOTCH.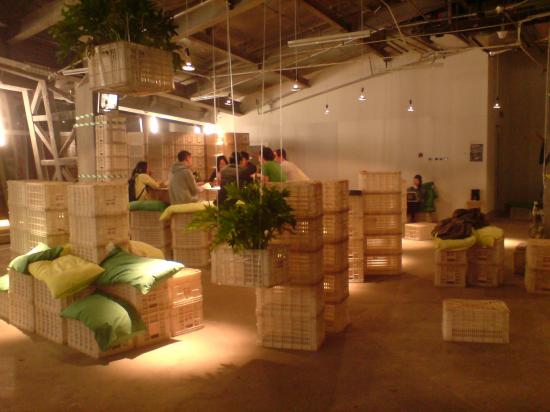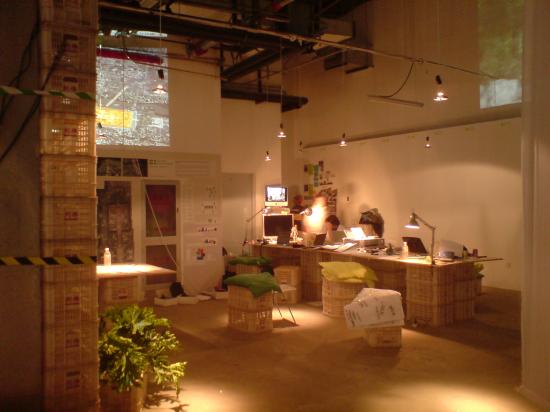 In this space we have created a small office for ourselves. We call it the Beijing Field Office. It will, for two weeks (we started last weekend and production ends at the 7th of november), conduct research on the city of Beijing, focused on the part of Chang'an Avenue leading west from Tiananmen Square to the 2nd Ring Road.
To help us in these studies we have invited six Chinese nationals, living in Beijing, of different professions, age, sex and backgrounds. They are our clients, our main resource of knowledge. With them we have discussed and created an architectural program, specific to each client. Their opinions, interests and desires. Our clients are subjective, we ask them for THEIR opinions, thus making them unquestionable experts.
As a consequence the research won't give answers to general questions, concerning lots of people. Instead it provides specific answers to specific questions and people. Making the research narrow but precise.
The six different architectural programs will then be processed into architectural forms and spaces, eventually put together into a single potential building, in the end finding itself a site in proximity to the study site along the west part of Chang'an Avenue.
The project is produced along a ten meters long wall divided into the days of the festival, an architectural almanac. It tells the past of our process and hints at the future.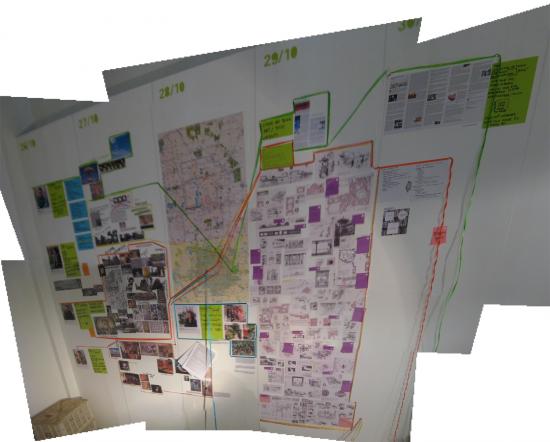 At this moment we are nearing the end of our research phase and have started to transcribe the interviews made with each client into concepts and sketches for program.
So if you happen to be in Beijing this week, pleas stop by and visit us at The Village North, in Sanlitun.
Sorry about the late notice.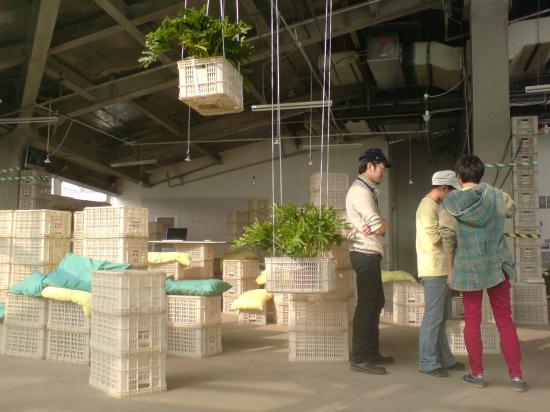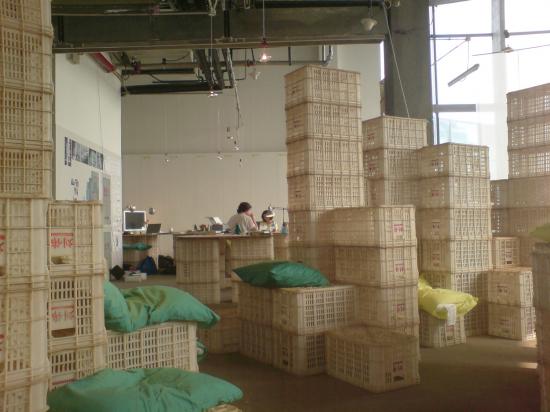 At NOTCH09 Svensk Standard is:
Anders Berensson
Caroline Ektander
Daniel Johansson
Helen Runting
Rutger Sjögrim
Markus Wagner
Project funded by IASPIS