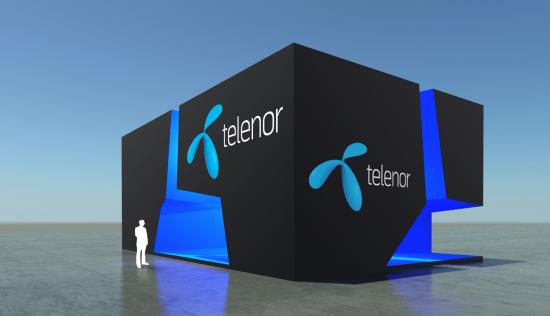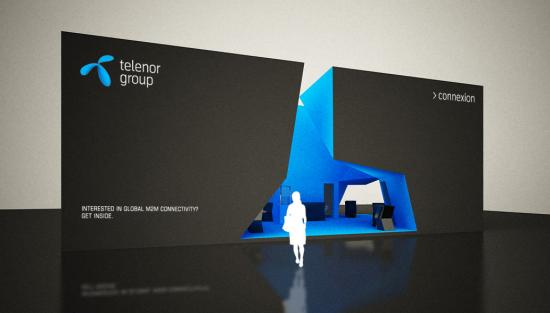 The CeBit fair in Hannover, is Europe's largest electronics fair and a strange and chaotic place. At a total of 496 000 square meters of indoor space (roughly the size of 70 full sized soccer fields) it is vast and the 4300 exhibitors form a baffling mass of structures, signs, sounds, displays, suits, ties, businessmen during the week, geeks during the weekend (most people at this place are men) and all kinds of different gizmos and gadgets.
It is a sea of flotsam and jetsam constructed of aluminum frames, printed banners and lcd-screens. A place where everything blends together and nothing really sticks out.
So when asked to design a new exhibition space for Telenor at this years CeBit, we decided to do a solid. A simple black volume, as large as possible, as tall as possible.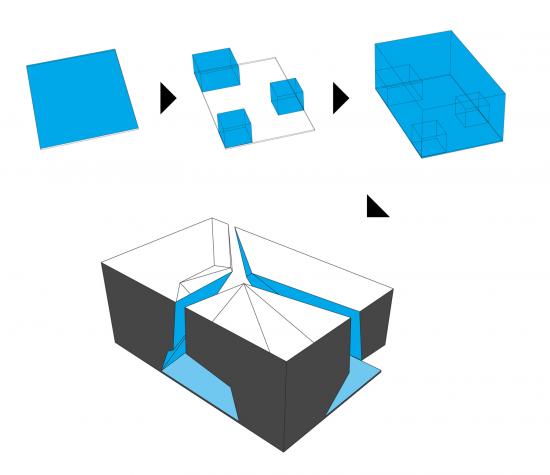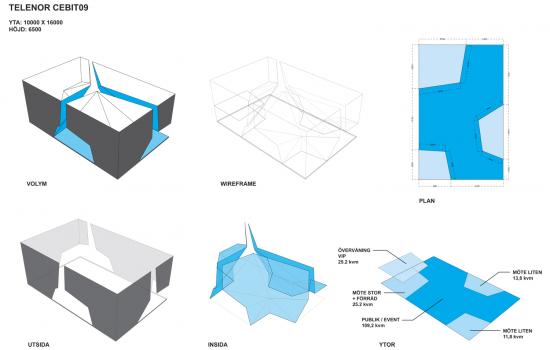 It would contrast it's surroundings by being introvert and mysterious. Glowing blue cracks would slice the volume and visitors would be lured inside simply through the promise of discovery.
Once inside the main interior space of the solid, animations back-projected onto the surfaces inform, friendly exhibition-hosts greets and giant block of LED-lit ice provides spectacle. The volumes separating the interior space of the solid from the outside, contains the auxiliary functions like meeting, lounge and storage rooms.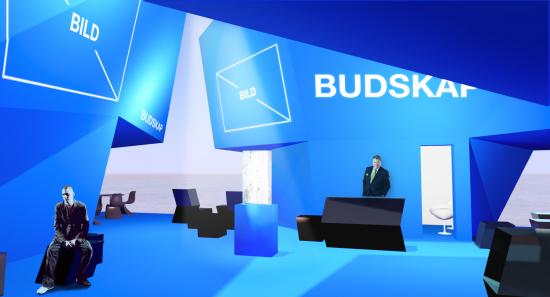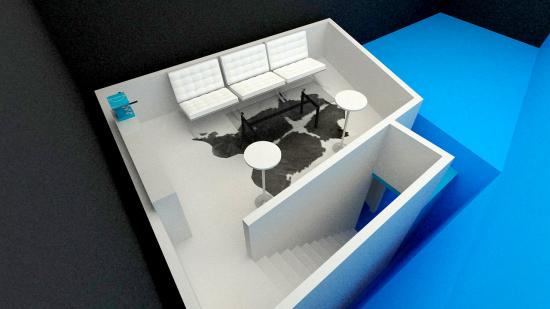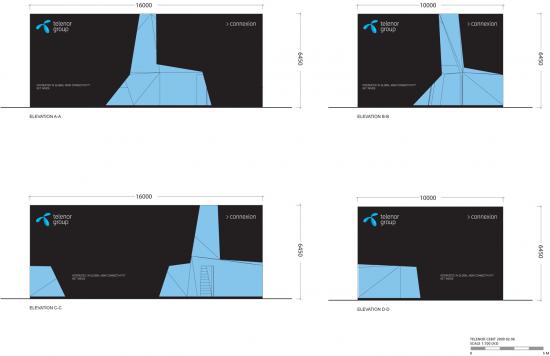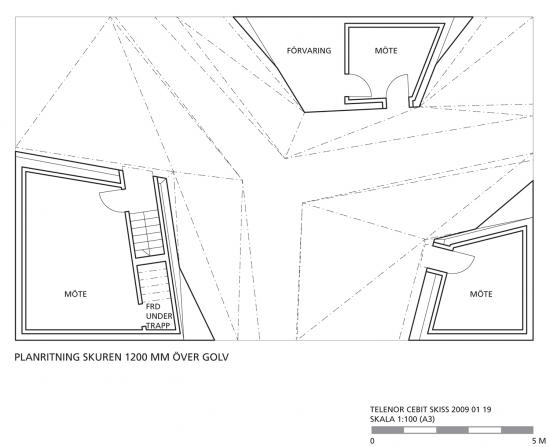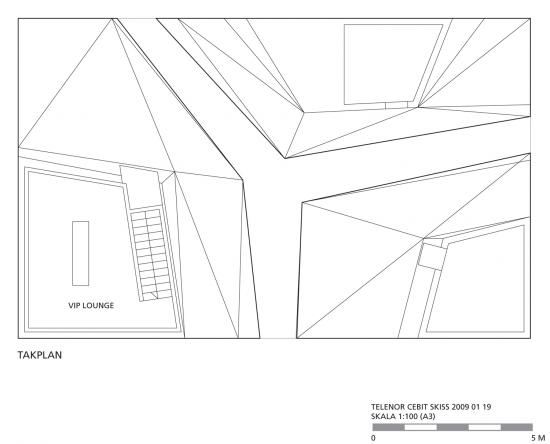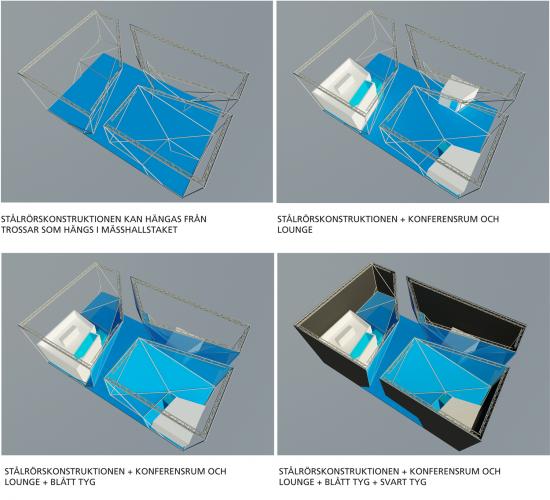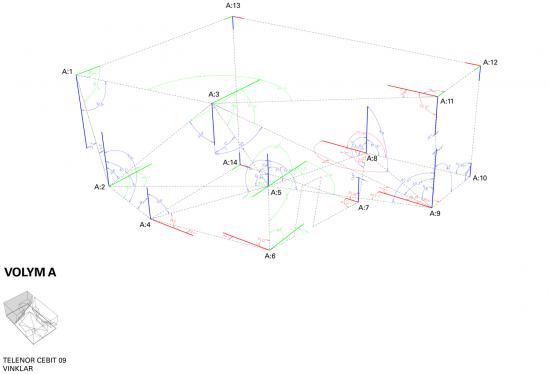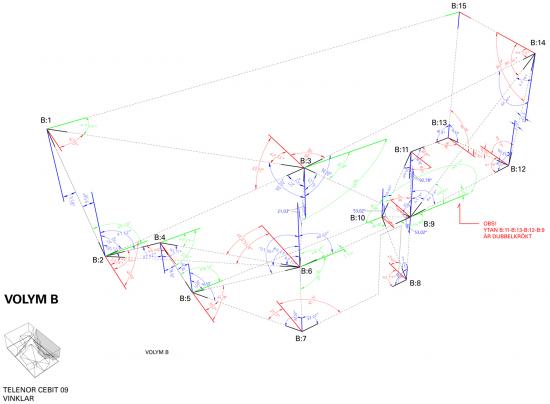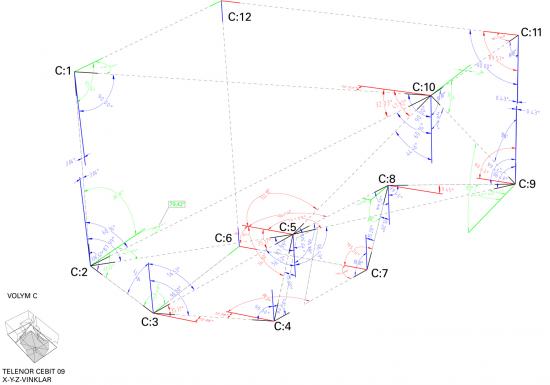 Designed by Markus Wagner and Rutger Sjögrim, produced by FIELDWORK, animated by COMMERCIAL ART and built by Advers Events.